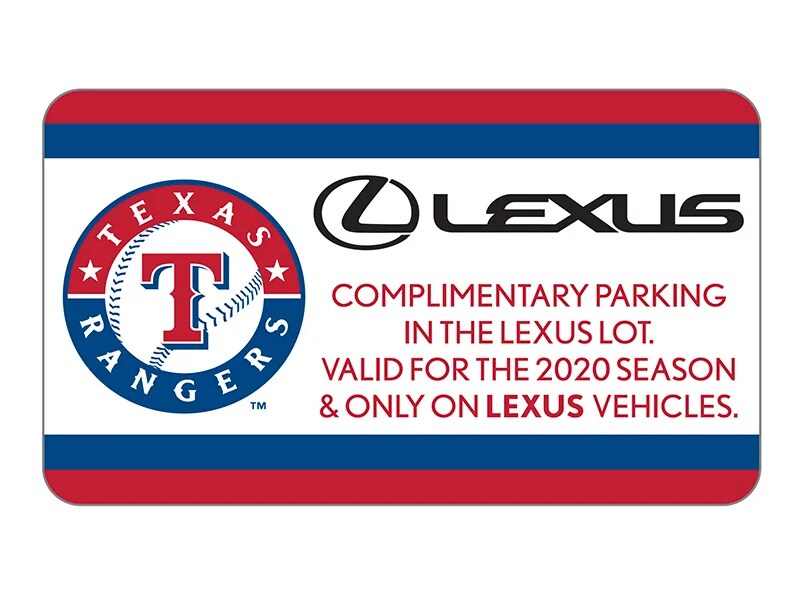 THE 2020 RANGERS SEASON BRINGS A NEW BALLPARK AND NEW PARKING EXPERIENCE FOR LEXUS OWNERS.
The new 2020 Lexus Parking experience will bring you closer to the action. Lexus owners will receive complimentary self-parking in a dedicated Lexus Parking lot. The Lexus lot is located directly across from the Rangers Ballpark main entrance and the brand-new Lexus club. Current guests of Park Place Lexus may obtain the 2020 Lexus parking window decal beginning March 1, 2020.
Lexus complimentary self-parking is available in the Lexus lot located at 715 Stadium Drive, just east of Globe Life Field. Complimentary self-parking will be provided exclusively for Lexus owners driving to any Rangers home game, with the required 2020 window decal present. Once the Lexus lot reaches capacity, guests will pay to park in any available cash lot. 
2020 window decals are now available at Park Place Lexus Plano. 
While valet parking is not being offered at the new Rangers ballpark, Lexus is excited to provide this premium parking benefit to our owners.